Homage Art Commissions

Custom Art for Healing, Comfort, and Connection
Art can be a wonderful source of healing, connection, and celebration for honoring the people and events that touch our lives most deeply. The word homage means to honor a person or event with great respect. I love to work with clients to create unique visual mementos that capture the emotional quality and ethereal beauty of that which they value most in their lives.
It's been my privilege to create works of art for families and individuals that include honoring the passage of a loved one, welcoming a new baby, and creating spiritual altar pieces or mandalas. Coping with difficult situations such as grief, illness, or trauma is a place where I feel particularly called to use art as an aid to solace and healing. Through a process of attentive listening and intuitive guidance, my goal is to create work that flows from a deep source of love and well-being for each individual client.
How the process works
If you would like to commission a piece of art for yourself or a loved one, please leave me a brief description of your needs via the
contact
sheet on this site. Once we make contact and you are ready to proceed, I'll send you a questionnaire that will give you an opportunity to think about and describe some of the specific imagery and preferences that I'll use to create your piece. We can also schedule a phone consultation if you'd like to tell me more of your story and what would be most visually meaningful to you.
Payments
All commissions require a 50% deposit before I begin working on your piece. As I near completion, I'll send you an image to get your feedback and make any final adjustments. Once you've approved it, the remaining balance is to be paid in full before the work is shipped. As a general guideline, I offer three basic options based on size. I'm also happy to discuss larger and custom sizes depending on your needs. Proportions are approximate and can be adjusted as needed:
12"x 12" wood panel or canvas - $300 + tax and shipping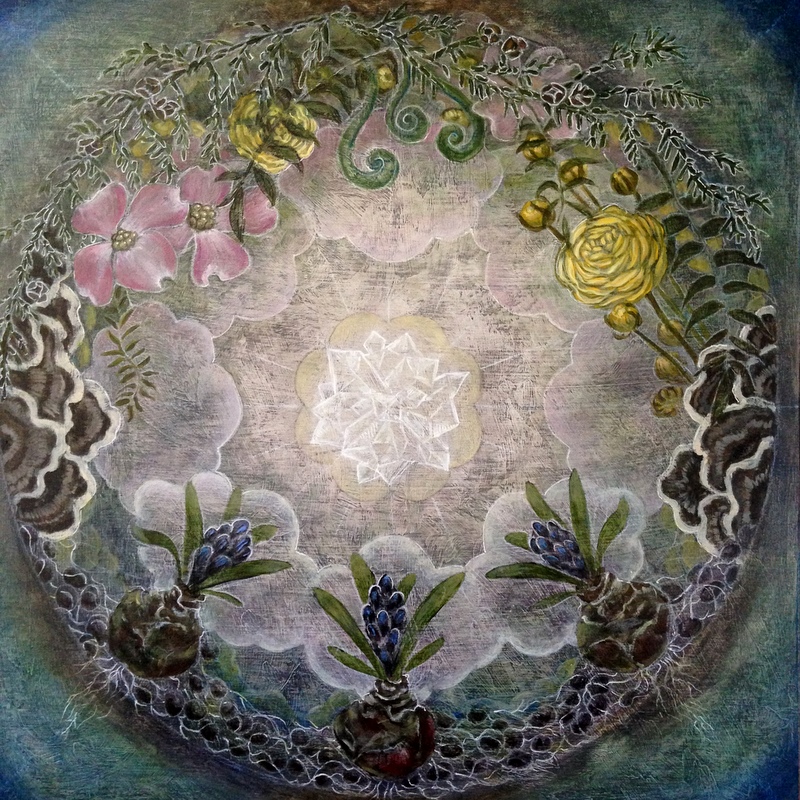 24"x 24" wood panel or canvas - $650 + tax and shipping
36"x 36" wood panel or canvas - $1,250 + tax and shipping
Testimonials
Claire, I have loved your work for 20 years or more, and am equally pleased and impressed with this newest work. Not only is it lovely and gorgeous to look at, but it is just as calming and soothing as I'd hoped. ​Thank you, once again, for this wonderful addition to my world. - Katy K.
I am so grateful that you offered such a gift of lasting solace and comfort to me and my family. Thank you for trusting yourself to hear another's pain and suffering with the sole intention of creating a piece to bring some peace. We will be blessed by your work for always. Always! - Susan C.
I am so blessed to have been given an opportunity to meet you and have you do this painting for me, truly. Words cannot even express how grateful I am and how touched by your work I am. This means the world to me. - Sasha N.
To see more examples of commissioned art work, please click here to visit the Homage Gallery page.