Tempest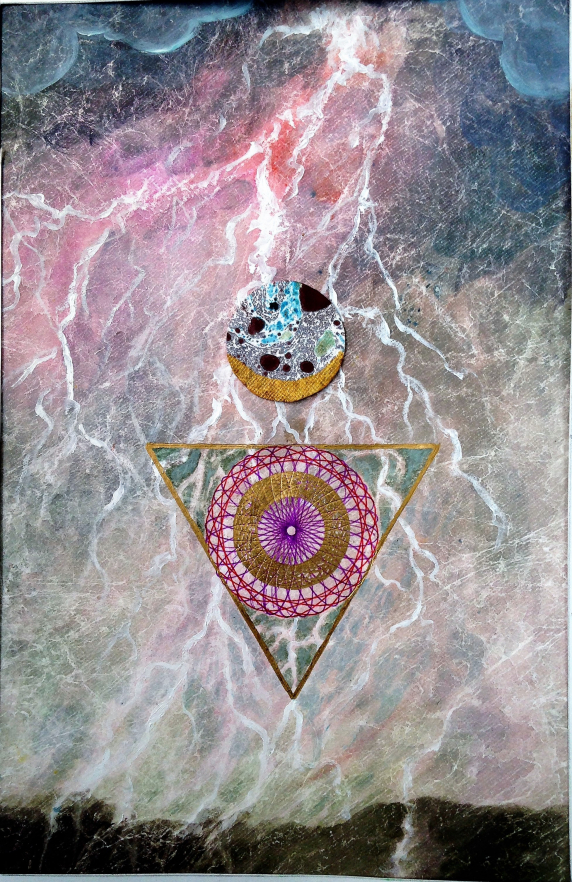 About:
Mixed media collage with hand marbled paper
Illuminated Earth Oracle Paintings:
I began the Illuminated Earth series in 2016 and eventually developed it into what is now The Illuminated Earth Oracle, a 63-card divination deck. A combination of painting and collage, each piece is an intuitive representation inspired by the beauty and mystery of the natural world, along with a concept that fosters reflection and growth. Prints of the individual pieces are available.